Roseville Business Council Webinar: Pandemic Impact on Business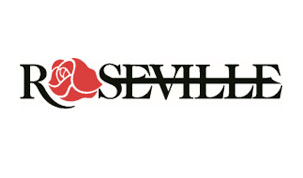 It's been a year since the pandemic forced us to live, work and connect online – and broadband networks have seen historic growth in traffic. As we look to the future of connectivity, it is more important than ever for businesses to prepare for a new world.
The City of Roseville invites businesses to a free webinar on Wednesday, April 28 from 7:30 to 8:30 a.m. Jonathan Wendroff, Director of Enterprise Sales at Comcast Business, and Chris Hanna, Director of Sales Engineering at Comcast Business, will lead a discussion on network security and solutions that help make businesses more productive.
In addition, Jeff Miller, City of Roseville Planning Consultant, will discuss Roseville's Zoning Code Update Project (cityofroseville.com/zoningupdate) and invite input about changes being explored for the city's Business/Mixed Use and Employment Areas. Miler will also share highlights from the community engagement process and discuss potential changes related to racial equity and inclusion, sustainability and resilience.
Internet access is required, and the Zoom platform will be used. Sign up atwww.saintpaulchamber.com/events to receive webinar details.
The Business Council is presented by the Roseville Economic Development Authority, the St. Paul Area Chamber and the Twin Cities North Chamber of Commerce.