Brooks Named Roseville Equity and Inclusion Manager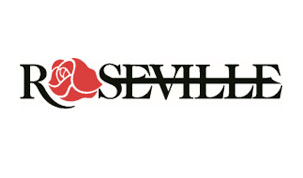 Roseville City Manager Patrick Trudgeon announced the hiring of Thomas Brooks as Roseville's Equity and Inclusion Manager. Brooks began his role with the city on Monday, March 29.
The Equity and Inclusion Manager is a new position that was authorized by the City Council in its 2021 budget. Brooks' hiring is part of the city's commitment to identify and address barriers to equity.
Brooks will work to ensure that racial equity principles are integrated into all operations, projects and services offered in and by the city. He will build on the work already being undertaken by the city to address inequities and ensure that Roseville is a welcoming and inclusive place for all
Brooks comes to the City of Roseville with extensive professional and personal experience working to promote diversity and equity. He has a Bachelor's degree in Business Administration from the University of Phoenix and a Master's in Industrial and Organizational Psychology from Grand Canyon University.
Brooks most recently worked for US Bank as a Global Project Manager. He is a board member of the Osseo School District. Brooks also serves on the Brooklyn Park Human Rights Commission and is the Chair of the Minnesota Board of Social Work.
Brooks is eager to learn about the City of Roseville. "It's a big job. I am looking forward to engaging with staff and the community to find out more about the city. I want to better understand the issues facing the city and to learn what work has been done to date," said Brooks.
"I am thrilled to welcome Thomas Brooks as Roseville's Equity and Inclusion Manager. He is an important and significant addition to our organization and affirms our commitment to bring equity considerations into the city's programs, services, and decision-making," said City Manager Patrick Trudgeon.