Zoning Code Update Meetings Continue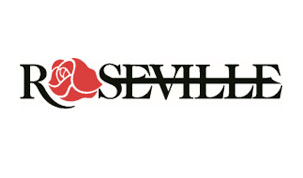 The City of Roseville invites residents to share their thoughts on the 2021 Zoning Code update. The second round of community meetings regarding the update begins this week with two presentations on Thursday, April 8.
Roseville's Zoning Code update will bring zoning regulations into alignment with the city's 2040 Comprehensive Plan adopted in April 2020. The Zoning Code contains land use and building rules that apply to properties in the city.
State law requires that a city review and update zoning regulations to align with the updated comprehensive plan's goals, policies, and maps.
In addition to the required updates, City Council and staff have identified potential Zoning Code improvements to consider during the update project. Updates being considered will address specific standards related to parking, landscaping/screening, green space requirements, increasing density via a conditional use permit, wetland, shoreland, and definitions. The project will also explore opportunities to incorporate sustainability/resiliency and racial equity/inclusion elements into the Zoning Code.
Consulting firm HKGi is leading the Zoning Code update and is hosting a series of meetings on the Zoom webinar platform to gather community input. The first two meetings were held on March 25, and addressed racial equity/inclusion and sustainability/resiliency. Upcoming meetings on Thursday, April 8 will discuss Bus Rapid Transit (6:00 p.m.) and the Larpenteur Ave. and Lexington Ave. area of Roseville (7:30 p.m.). The final meeting on Wednesday, April 14 will feature the Rice St. Corridor (6:00 p.m.).
Visit www.cityofroseville.com/zoningupdate to register for a meeting and to get information about the Zoning Code Update project and additional ways to provide feedback. For those unable to take part in meetings, on-demand video is available on the Zoning Code update webpage.