Join the Virtual Brew Tour
Do you wonder how brewers make craft beer? Roseville Parks and Recreation invites adults, 21 years and older, to learn how it's done. Join us for a behind the scenes look at Bent Brewstillery and take part in sampling some brews in the comfort of your own home. Bent Brewstillery professionals will give a Zoom-based virtual tour and describe its brew making process. That will be followed by a guided tasting of three of Bent Brewstillery's most popular craft beers.
Join us virtually on December 10 at 2:00 p.m. Cost is $20 per person. Participants must be at least 21 years old. Each registered participant will receive three cans of Bent Brewstillery beers, tasting cups and pretzel pack. Participants must pick up beer samples on Tuesday, December 8. Additional details will be provided to registered participants. Please register by December 3. Space is limited. Call 651-792-7110 or visit www.cityofroseville.com/parks to register.
More Topics
The City of Roseville is committed to being a welcoming and inclusive community for all. On October 26, the Roseville City Council approved a consultant contract with Culture Brokers, LLC, to help the city identify barriers and to coordinate efforts to integrate racial equity principles into all operations, projects an...
Strengthening Minnesota businesses by improving efficiency while saving money through energy, water and waste reduction. Learn More here!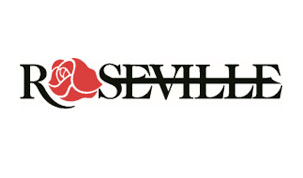 Can't make it to the gym; we've got you covered. Roseville Parks and Recreation is offering two fun Zoom classes – Baby and Me Hula and Chair Yoga. Hula is a Hawaiian dance that is a great exercise for the whole body. Instructor Kumu Kanani Johnson has designed a great hul...