Zoom into a New Exercise Routine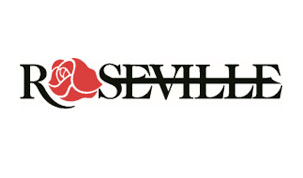 Can't make it to the gym; we've got you covered. Roseville Parks and Recreation is offering two fun Zoom classes – Baby and Me Hula and Chair Yoga.
Hula is a Hawaiian dance that is a great exercise for the whole body. Instructor Kumu Kanani Johnson has designed a great hula routine for you and your child. Dancers can wear the baby, or the child can dance along to beautiful Hawaiian music while learning basic hula steps and hand motions. No experience necessary. Recommended for children newborn to four years of age with an adult.
Hula Zoom classes meet November 2, 9, 16 and 24 from 10:00 to 10:30 a.m. Cost is $25.
Instructor Elizabeth Fletcher will teach Chair Yoga that focuses on improving flexibility, balance and ease in movement. During this 75-minute class, participants use breath, movement and meditation to align the body, mind and spirit. Great for all ages and abilities. The class is taught on the Zoom platform.