City Receives Recognition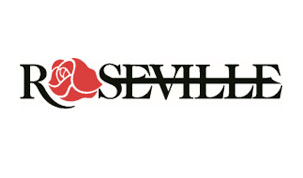 Congratulations to the City of Roseville. Roseville was named the 2020 Municipality of the Year by the Minnesota Real Estate Journal. On October 1, the City of Roseville was recognized for the work its Economic Development Authority (EDA) has been engaged in to attract new businesses and to support the growth and prosperity of existing Roseville-area businesses.
Roseville's EDA was established in 2015. City Council members serve on the EDA board. They are supported by Community Development Director Janice Gundlach, City Planner Thomas Paschke, Housing and Economic Development Program Manager Jeanne Kelsey, Economic Development Coordinator and GIS Specialist Joel Koepp and City Manager/Executive Director Patrick Trudgeon.
The EDA has been instrumental in fostering public and private partnerships to attract new development and redevelopment in Roseville. These efforts collectively grow the city's tax base and bring jobs to the community.
Two projects were highlighted by the Real Estate Journal: the redevelopment of a 5.5 acre former trucking terminal by McGough Construction Company that allowed the retention of the valued Roseville business, and the redevelopment of a 10 acre former trucking terminal on Cleveland Ave. into the Colder Products Company headquarters. The new Colder Products Company headquarters features office, research and production facilities, and has brought more than 250 new jobs to the city. These two projects collectively increased the city's tax base by over $40 million.