Bridging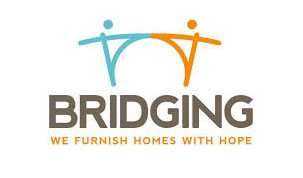 13 Jan 2020
Success Stories
Bridging is a nonprofit agency that collects furniture and household items donated by individuals and local businesses. They provide basic goods to families transitioning out of homelessness and poverty.
---
Through their effective reuse of donated items, Bridging helps break the cycle of poverty for about 14,000 domestic abuse survivors, veterans, immigrants, refugees, homeless, underemployed individuals and others in crisis each year.
Bridging works with 150 government and social services agencies to provide furniture and household items to qualified families. The family or the agency pays a $75 processing fee, and the family is responsible to transport their items.
They move approximately 11 truck-loads of goods a week and keep 10 million pounds of useable furniture and goods out of the landfills each year. Approximately 30 percent of donations come from individuals, and the remaining from businesses. If your business would like to donate time, financial support or items, please contact Bridging at 651-631-3255.
Bridging first opened in Bloomington in 1987, and expanded into Roseville in 2006, becoming more accessible to residents living in the northeast metro area. The Roseville location operates out of 31,000 sq. ft. space, with room to expand. Bridging employs 30 full time employees (FTEs) and volunteers donate the equivalent of an additional 30 FTEs.
s