Calyxt Aims to Create Healthier Food Ingredients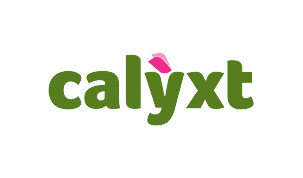 16 Jan 2019
Success Stories
An ambitious Roseville company incubated at the University of Minnesota is harnessing advanced technology to bring healthier food ingredients to market.
---
Calyxt just completed its new Roseville headquarters and is on a fast growth trajectory. Its first commercialized product, a high-oleic soybean, should be available in early 2019.
The new FDA ban on the use of trans fats provided the impetus for Calyxt to work quickly to get the soybean to market. The high-oleic soybean has been used to produce oil with zero grams of trans fats and 20 percent less saturated fatty acids than typical soybean oils, which are partially hydrogenated to enhance shelf stability.
Such an oil has the potential for broad adoption by fast food chains for frying and food manufacturers looking to produce healthier products, such as granola bars and salad dressings.
"Consumers and the government share equal concern about the presence of trans fat in foods; they understand that it can cause heart disease, heart attacks and higher cholesterol levels," explains Chief Commercial Officer Manoj Sahoo.
The company is distinguishing itself in the field in a couple of important ways. Sahoo asserts that Calyxt's products aren't solely focused on increasing yields and profits, unlike traditional agricultural companies. Instead, the company aims "to directly address some of the biggest health issues in our world today, including obesity, diabetes, high cholesterol and food-related allergies."
Calyxt's products are also distinct because they're produced using a cutting edge gene editing technology developed through a collaboration between the laboratories of Dr. Dan Voytas (Chief Scientific Officer at Calyxt) from the University of Minnesota and Dr. Adam Bogdanove of Iowa State University.
"Unlike GMOs, no foreign DNA is added to our products," explains Sahoo. "We are not 'creating' anything new; we are merely re-creating genetic variations that could arise in nature in an efficient, effective and controlled manner."
Among the products in development for consumers are a high fiber wheat, an improved composition canola oil and a soybean that has added protein. For farmers, Calyxt is working on a number of seeds with attractive characteristics, such as drought tolerant wheat and soybeans, and also increased nutrition in alfalfa for animal feed.
Calyxt's new headquarters are "specifically designed to bolster scientific innovation when it comes to creating the next-generation of healthy foods for consumers," says Sahoo.
The company broke ground on its unique and expansive facility in September 2017. The 11-acre site hosts offices, state-of-the-art research labs and a test kitchen. The new facility is adjacent to Calyxt's recently completed 11,000+-square-foot greenhouse, which enables the company to develop products from concept to fork — all in the heart of Roseville.
The Roseville Economic Development Authority (REDA) coordinates and administers economic development and redevelopment initiatives for the City of Roseville, MN. It serves as a comprehensive resource for businesses seeking to startup and grow in the area. In addition to prioritizing business retention and expansion, the REDA connects area employers with the dedicated and talented workforce they need to succeed and thrive.