La Familia Tapatia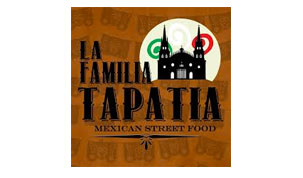 24 Feb 2019
Success Stories
Martha Ponce and her children had a plan. Drawing on cooking skills she learned while growing up in Guadalajara, Mexico, Martha and her kids operated two food trucks serving up tacos, burritos, Torta Ahogada and other authentic Mexican specialties. Business was so good they needed fulltime access to a kitchen so they began looking for a commercial kitchen to prepare foods to sell from their food trucks. They found the ideal location in Roseville – close to Highway 36 and easily accessible to Minneapolis and St. Paul. They began remodeling the kitchen last fall.
---
Then, things took a turn. One of their food trucks was stolen. Rather than being a setback, they decided to turn the kitchen into a restaurant. They still prepare food for the food truck but they added a dining area and opened their doors in December 2017.
Martha and her son Abraham thought they would ease into running the restaurant, but business was booming from the day they opened the doors. In addition to the food truck and the restaurant, they also cater special events for up to 300 guests.
La Familia Tapatia currently has 15 employees. They plan to add new employees as their business grows. Abraham is exploring other ways to grow their business, including selling their bottled salsa at farmers markets.