Save the Date! Come to Twin Cities Start Up Week to find out more about state supports for startup businesses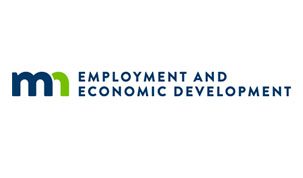 Monday, September 19, 2022 9:00 - 11:00 am
To kick off Twin Cities Startup week, The Minnesota Department of Employment and Economic Development (DEED) is sponsoring an in-person open house, using a trade show format, where attendees can learn about the many financing and technical assistance programs DEED offers startups and entrepreneurs.
We will be hosting this event in our new space at the Great Northern Building located at 180 East 5th Street in downtown St. Paul. Event will be held on the 2nd Floor (skyway level) in the Executive Conference Rooms.
Meet with program staff to discover the ins and outs of:
Launch Minnesota Grants,
The Angel Tax Credit Program,
The Emerging Entrepreneur Loan Program,
The State Small Business Credit Initiative (loan, loan guarantee, and equity investment programs),
The Small Business Assistance Office,
The Small Business Development Centers,
The Minnesota Trade Office,
And several other programs!
Walking directions from Light Rail Central Station
Walking directions from Light Rail Union Depot Station
Launch Minnesota Board Ask Them Anything!
What: Networking, Q&A, Information Sharing
Location: Virtual
Time: Monday, September 19th 11:00 am - 12:00 pm
Speakers: All board members
Description: Launch Minnesota's Board of Advisors includes successful entrepreneurs, corporate innovators, experienced investors, higher education leaders and more. This is your time to ask them anything! Bring your questions about funding, corporate connections, innovation and more.
Navigating Minnesota's Startup Resources
What: Open House in partnership with Forge North
Location: 2043 Office in St. Paul
Time: Tuesday, September 20th 8:30 - 10:00 am
Description: Minnesota's entrepreneurial support organizations have resources for startups from all industries and stages. This informal meet-and-greet session will allow attendees to explore available resources so they can connect with the right people at the right time for their business.
Powering Your Startup with Government Funding
What: Q&A, Information Sharing
Location: Community hub
Time: Tuesday, September 20th 3:30 - 4:15 pm
Speakers: Pat Dillon - MN SBIR/STTR Accelerator (Federal), Elevate Business (Hennepin County), Neela Mollegaard - DEED (State)
Description: Could a federal or state entity be your startup's next investor? Both national and local governments are supporting startups through grants, partnerships, education and more. Launch Minnesota will introduce you to a few of the many funding opportunities in this space and provide tips for making successful connections with government entities.
Additional DEED Sponsored Events
Twin Cities Startup Week is September 16 - 23, 2022 with events happening all week. To see all Twin Cities Startup Week Events, and for more information on these DEED events, visit https://www.twincitiesstartupweek.com/.