Celebrate Small Business Week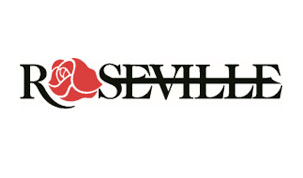 Small businesses are the backbone of the community. More than half of Americans either work for or own a small business. Small businesses play a crucial role in the economy, creating nearly two out of every three new jobs in the U.S. each year.
This past year, small businesses have faced some of the most challenging times ever.
May 2-8, 2021 is National Small Business Week, a time to recognize, support and thank small businesses in the community. The City of Roseville offers some suggestions to help support local small businesses.
Buy gift cards from your favorite local stores, salons, coffee shops, bakeries etc.
Order from a local restaurant
Start a "Shop Local Challenge" on social media
Recommend your favorite local business to a friend or neighbor
Publicly thank your local businesses and employees for a job well done
The Roseville Economic Development Authority encourages small businesses to visitgrowroseville.com for assistance in starting or growing a business, information about business incentives, networking and educational opportunities, demographic information and more.