Roseville Design District: A Distinguished Collection of Professional Showrooms and People
25 Jul 2018
Success Stories
Six Roseville businesses are forging a partnership. The businesses, located within blocks of each other, provide products and services for the building and remodeling industry. In October 2017, the businesses launched the Roseville Design District.
---
Select Surfaces Tanya Otten said that when working with homeowners, architects, builders, designers and others, she often referred them to neighboring businesses that provide complementary services to her store.
The business owners and managers knew each other from years of organically crossing paths while working with the same clientele. They had built relationships and understood that to grow they needed to raise awareness and support each other while making it more convenient for a customer to have a "one-stop-shop" experience.
The businesses see many advantages to promoting the design district, offering the convenience of coming to one area and businesses working together to meet the customer's needs.
There are currently six businesses in the Design District and other nearby businesses are considering joining forces to build a stronger business community.
| Business | Address | Website |
| --- | --- | --- |
| Fireside Hearth & Home | 2700 Fairview Ave. | Website |
| Hirshfields | 1655 County Road C | Website |
| Muska Lighting | 2772 Fairview Ave. | Website |
| Select Surfaces | 2800 Fairview Ave. | Website |
| Shower Door Place | 2808 Fairview Ave. | Website |
| The Tile Shop | 1803 County Road C | Website |
More Topics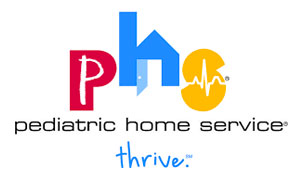 Kids thrive at home. That is the philosophy of Pediatric Home Service, an independent children's home health care agency. Technological advances have made it possible for medically complex children to live at home, rather than in a hospital. But to be successful it requires a comprehensive approach and integrated services. That'...