Receive Sustainability Updates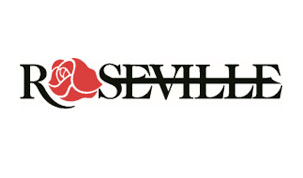 The City of Roseville is committed to protecting its valuable natural resources and is working to build a sustainable future for all. In recent years, the city has undertaken several large projects including installing solar panels and geothermal technology, implementing stormwater practices to filter runoff, reducing salt usage and other efforts.
The city is launching several new programs to help protect the environment. These include Xcel Energy's Partners in Energy (PIE) Program that assists communities in developing and implementing energy plans, and a Voluntary Benchmarking Program for businesses that will launch later this spring.
You can receive the latest updates about Roseville's sustainability efforts, including the PIE Program, benchmarking for commercial properties, watershed grant opportunities and more.
It's easy to sign up to receive the sustainability updates. Visitwww.cityofroseville.com/receiveupdates and select "Sustainability," fill in your email address and click the subscribe button. Participants will receive a confirmation notification with instructions on how to unsubscribe if you no longer want to receive notices. Participants can also sign up for text notifications. Email addresses and phone numbers are confidential and will not be sold, disclosed to others or used for unsolicited mailings.