Rosedale Shopping Mall Remains Relevant After All These Years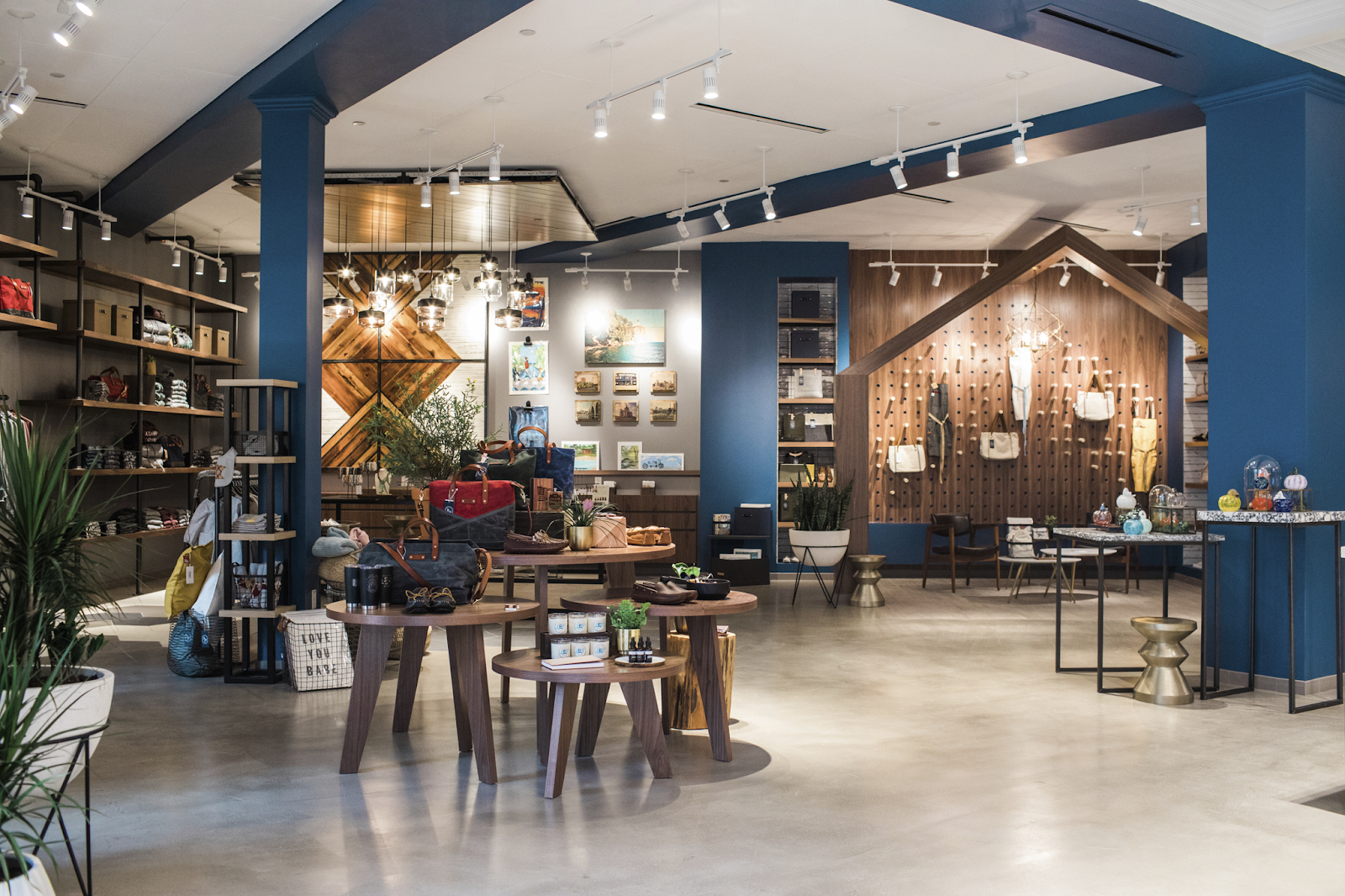 After more than four decades in business, the Rosedale Center is finding creative and vibrant ways to remain relevant in the changing retail landscape. And while other shopping centers seem to be losing tenants, Rosedale keeps adding them.
Case in point: a Von Maur department store opened in April of 2019, and an H&M joined the mall in September. But, it's not only retail stores that keep the mall humming; management is also bringing in new food options, entertainment experiences and even inviting sitting places where people can relax for a bit.
Rosedale Center, centrally located in Roseville between Minneapolis and St. Paul, is a 1,218,861 square foot shopping center featuring 160 retailers including AMC Theatres, national and local retailers and a SeaQuest Aquarium. The mall is managed by JLL and attracts more than 14 million visitors annually.
It's all about the experience
It's no secret that the retail landscape is evolving causing many malls across the country to struggle. So what is Rosedale's secret?
"We are always looking for new and unique concepts, like Rose & Loon that includes 50 different local makers offering items such as jewelry, home decor and clothing," says Lisa Crain, General Manager at Rosedale Center. "What's more, the mall is now more about creating an experience than it is about shopping,"
To that end, guests can experience an up-close and personal experience with 1,000 animals representing five continents at SeaQuest, the 23,000 square-foot space aquarium. Or, visitors to the mall can experience different foods at the newly-announced Potluck food hall that highlights and celebrates Minnesota's thriving culinary scene.
"When it comes to mixed-use space, food halls are dominating the conversation," Crain said in a press release announcing Potluck.
Of course, there is plenty of shopping, too.
The mall has seen several updates as well, including an $80 million redevelopment project that was substantially finished in 2018. Tenants and guests alike are extremely happy with the results, which has been evident in social media posts.
And it's location is a plus. Crain says the mall's location - right off a major interstate (35W) is very beneficial, giving visitors and mall employees fantastic access.
All of this seems to be working. Not only are people staying at the mall longer once they get there, but other malls are also starting to notice what they are doing.
"We're keeping up with industry trends and with what our consumers want," says Crain. "As long as we continue to do that, Rosedale will continue to thrive."
"The Roseville Economic Development Authority (REDA) coordinates and administers economic development and redevelopment initiatives for the City of Roseville, MN. It serves as a comprehensive resource for
businesses seeking to startup and grow in the area. In addition to prioritizing business retention and expansion, the REDA connects area employers with the dedicated and talented workforce they need to succeed and thrive."